Sensei Zvonko Celebija is world's highest ranking referee in Ontario in the last 25 years and Chief referee in Ontario for 20 years, recipient of Ontario Sport Award, recognized to the Masters Hall of Fame in Los Angeles.
Recognitions and special awards
2000 – NKA Official of The Year Award (National Karate Association of Canada)
2001 - Karate Ontario Official of the Year Award
2002 - Honduras Karate Federation recognition for bringing Shotokan style to Honduras
2003 - Karate Ontario Hall of fame
2004 - PKF Recognition to Elevate Karate in Pan-American Karate Federation
2004 -Uchiage-kai Award for Contribution of Karate Do
2007 - Ontario Sport Award
2008 - Syl Apps Achievement Award
2010 - Masters Hall of Fame, Los Angeles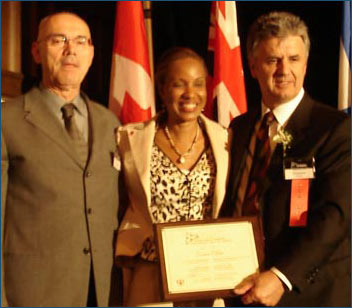 City of Mississauga Certificate of Recognition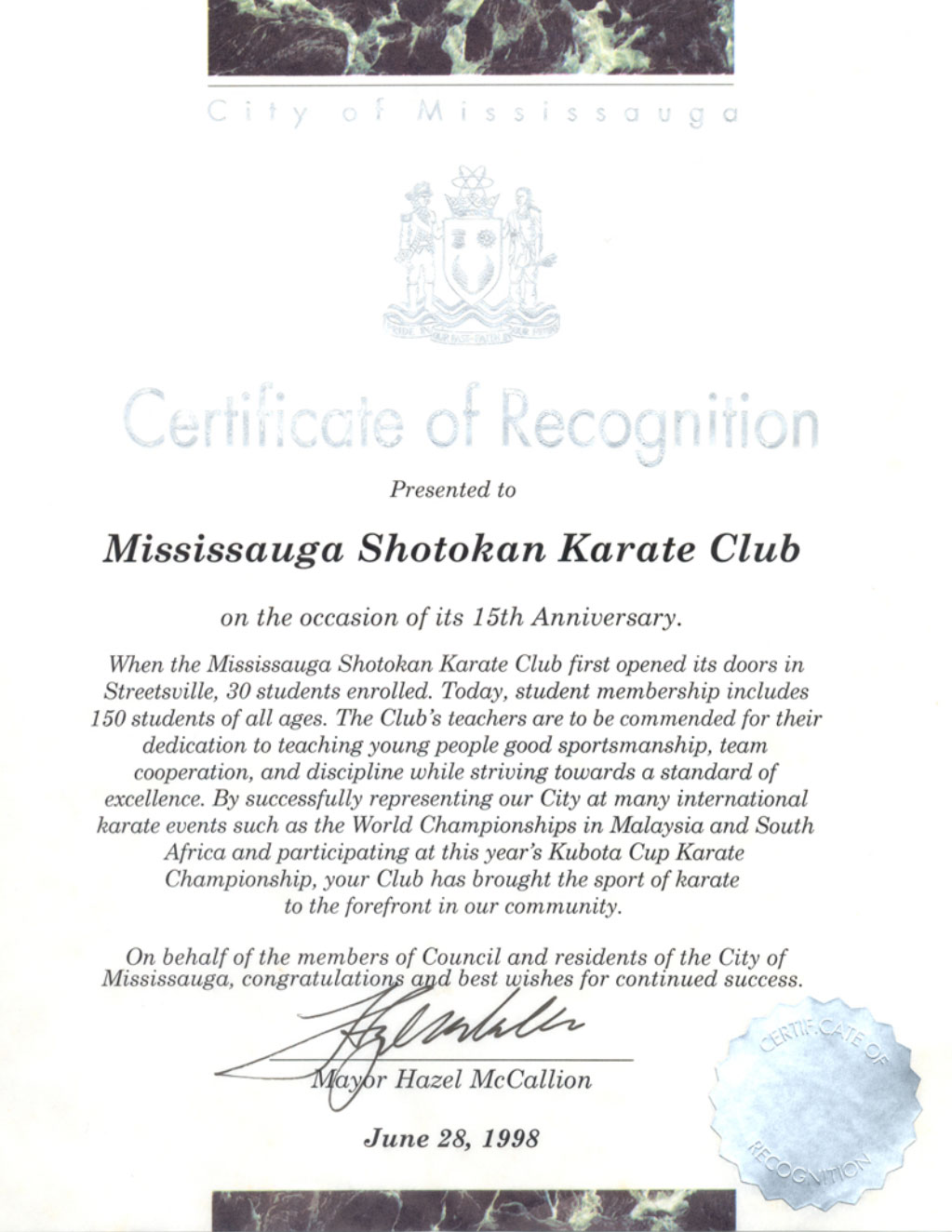 City of Mississauga Certificate of Recognition When the Mississauga Shotokan Karate Club first opened its doors in Streetsville, 30 students enrolled. Today, student membership include students of all ages. Moreover, the club continues its tradition of bringing the sport of karate to the forefront in our community.