If you're looking to develop strength, test yourself or have a fantastic workout, try karate martial art! No martial arts background or experience is necessary. Classes are generally open to people who are 4 years and older. Even though karate is quite physical and requires stamina, no need to worry about that; our classes are demanding but we always respect everyone's abilities and limitations.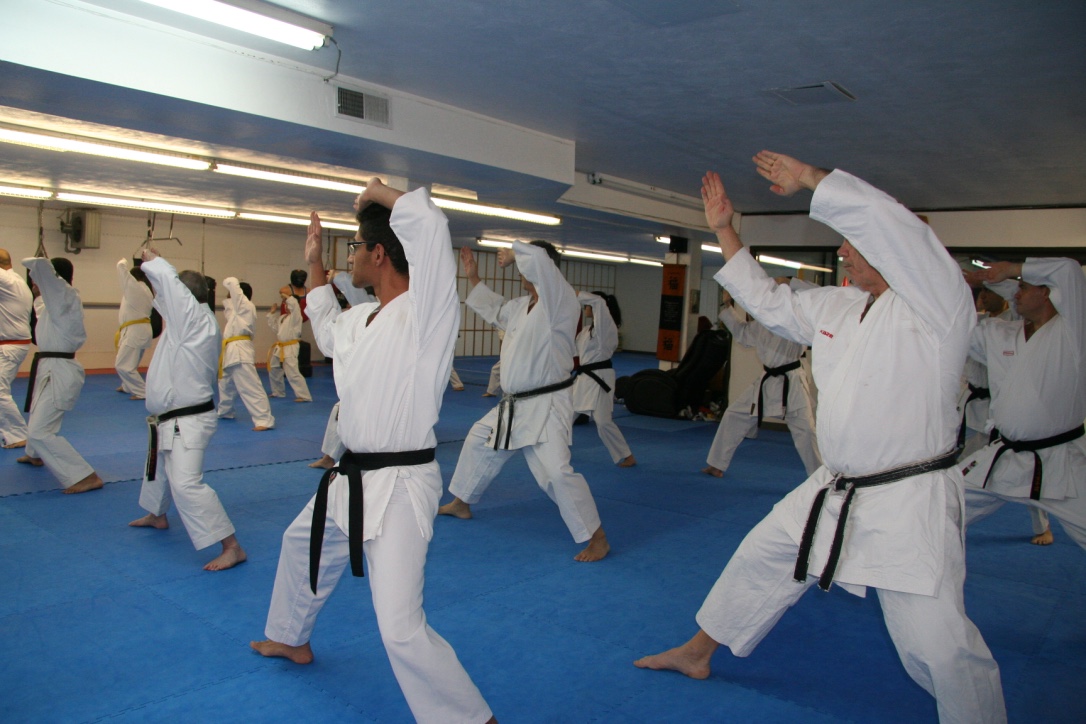 Regular membership fees are $320 per 3 months, $550 per 6 Months, $1100 per 1 year. Discounts provided for families. See our schedule here.
No experience necessary. Everyone starts out as a beginner! Be sure to come to the dojo 15 minutes before your first class to register.
Wear comfortable clothing that is easy to move freely in.
Have the hair pulled up and out of the face to avoid distractions and keep students safe.
Prepare to enter the gym barefooted.
Remove any jewelry/accessories that could be a safety concern (such as watches, bracelets, necklaces, dangling earrings, etc.)
Bring a bottle of water and a small towel or face cloth (you will sweat a lot!)
For any questions, please feel free to contact us by email or by phone at 905-460-1763.